On the 25th February 2021 Games Workshop and Hasbro did the unthinkable. They announced a partnership between Warhammer 40,000 and Magic: The Gathering. With a set of 40K themed cards coming to the world's most well known collectable card game. As part of a new Universes Beyond line of cards for Magic which will see the game having cross overs with other IP. Like Fortnite but for collectable cards!
I've been playing Magic on and off for almost as long as I've been playing Warhammer. It is one of those ever present games in my life. I may take a few years off playing it but I know its there waiting for me to come back. So combining Magic and Warhammer together is the perfect match for me. A unique pairing of two things I like that will hopefully lead to some fun cards and 40K inspired mechanics being added to Magic, at least for a time.
The announcement does make it clear that this is just a set of cards rather than a whole new, unique game. So those hoping for a replacement for the killed before its time, Warhammer 40,000 Conquest The Card Game will be disappointed. At least it will be a bit easier on my wallet as I try my best to collect enough copies of all the cards to field some competitive decks.
This is also just a 40K partnership presumably not to step on the toes (or licensing agreement!) for Warhammer Age of Sigmar: Champions. Which if you haven't played, you should check out because it is good fun. While I would personally prefer AoS Magic: The Gathering cards I get why they are not a thing, at least at the moment.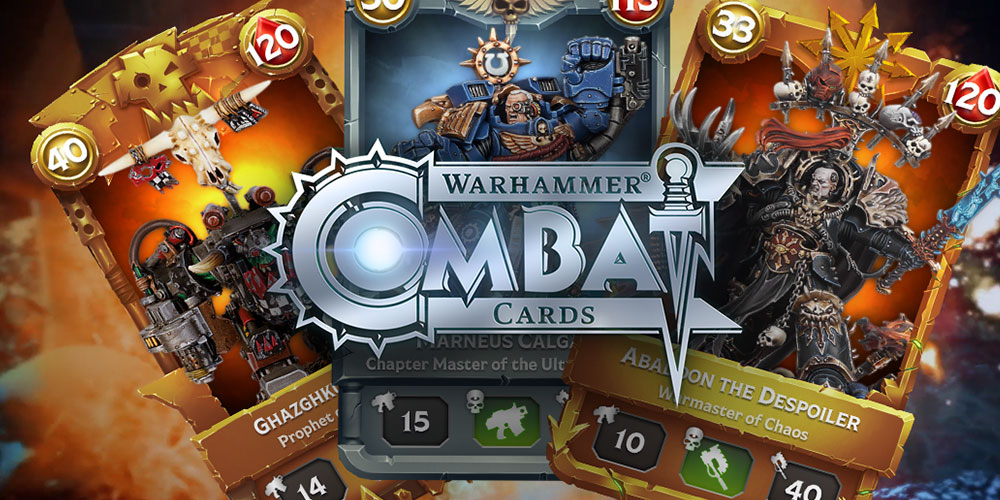 We also cannot forget the latest version of the classic Warhammer Combat Cards game. Which is more of a retro throwback than a living competitive game like Magic.
One thing I really hope to happen is that these 40K cards are released on Magic's digital version Magic: The Gathering Arena. Which is my preferred way to play the game these days when the urge to sling spells rises. Although the prospect of throwing down the cash for some fancy collector's set is also very exciting.